About Us
The Leiden-Delft-Erasmus Centre Governance of Migration and Diversity (GMD) is an interdisciplinary research centre with a focus on the governance of migration and diversity. As a strong and cohesive research network, we work together with academics, practitioners, and students in the midst of our universities and cities.  As such we bring together knowledge on the governance of migration and diversity together.
All three universities are strong in migration research but working together enables us to boost our expertise. Leiden University has strong expertise in Migration, Global History, Law and Governance, Delft University of Technology in Urban Studies and Urban Design, and Erasmus University Rotterdam in Migration, Sociology, Public Administration, Media, and Communication while the International Institute for Social Studies in The Hague (part of Erasmus University) contributes with key expertise on migration and development.
Combining our strengths, the LDE Centre Governance of Migration and Diversity (GMD) is one of the biggest scholarly communities and the world's leading research centres for the study of migration and migration-related diversity, especially from a governance perspective.
Interested in joining us?
If you are interested to join us, please write us an email: info@gmdcentre.nl or apply for GMD research fellowship or associateship: here.
---
OUT NOW: De migratiesamenleving: Migratie en diversiteit als gordiaanse knoop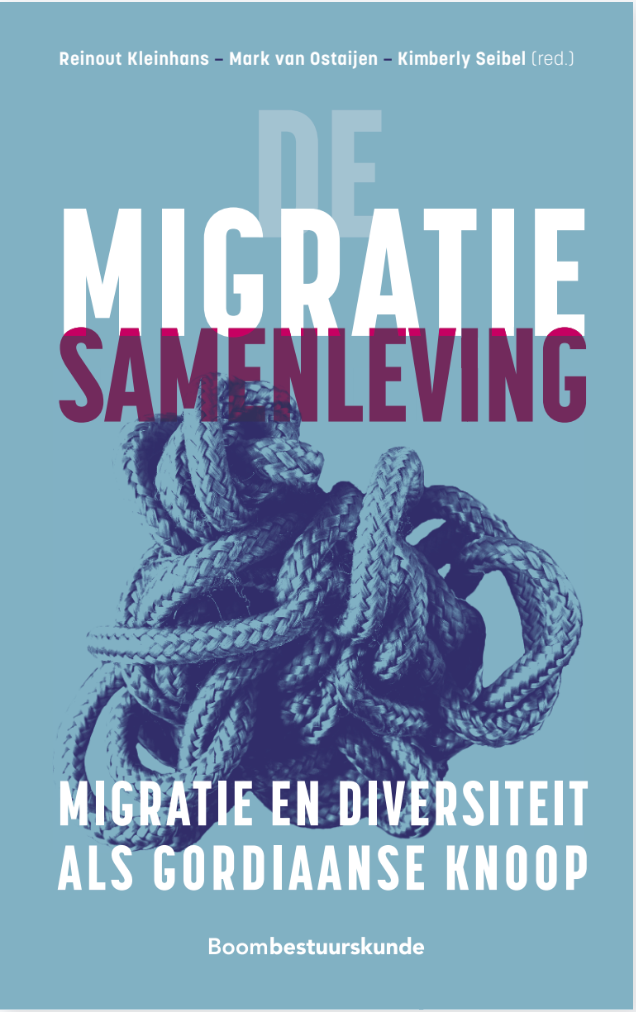 This collection unravels the complexity and interwovenness of issues about reception, housing, work, education, social security, neighborhood renewal, class migration, and cultural participation. From different perspectives, the authors show how migration and diversity can simultaneously be a problem, challenge, opportunity, solution, cause, and effect.
Available in both PDF and Open Access.