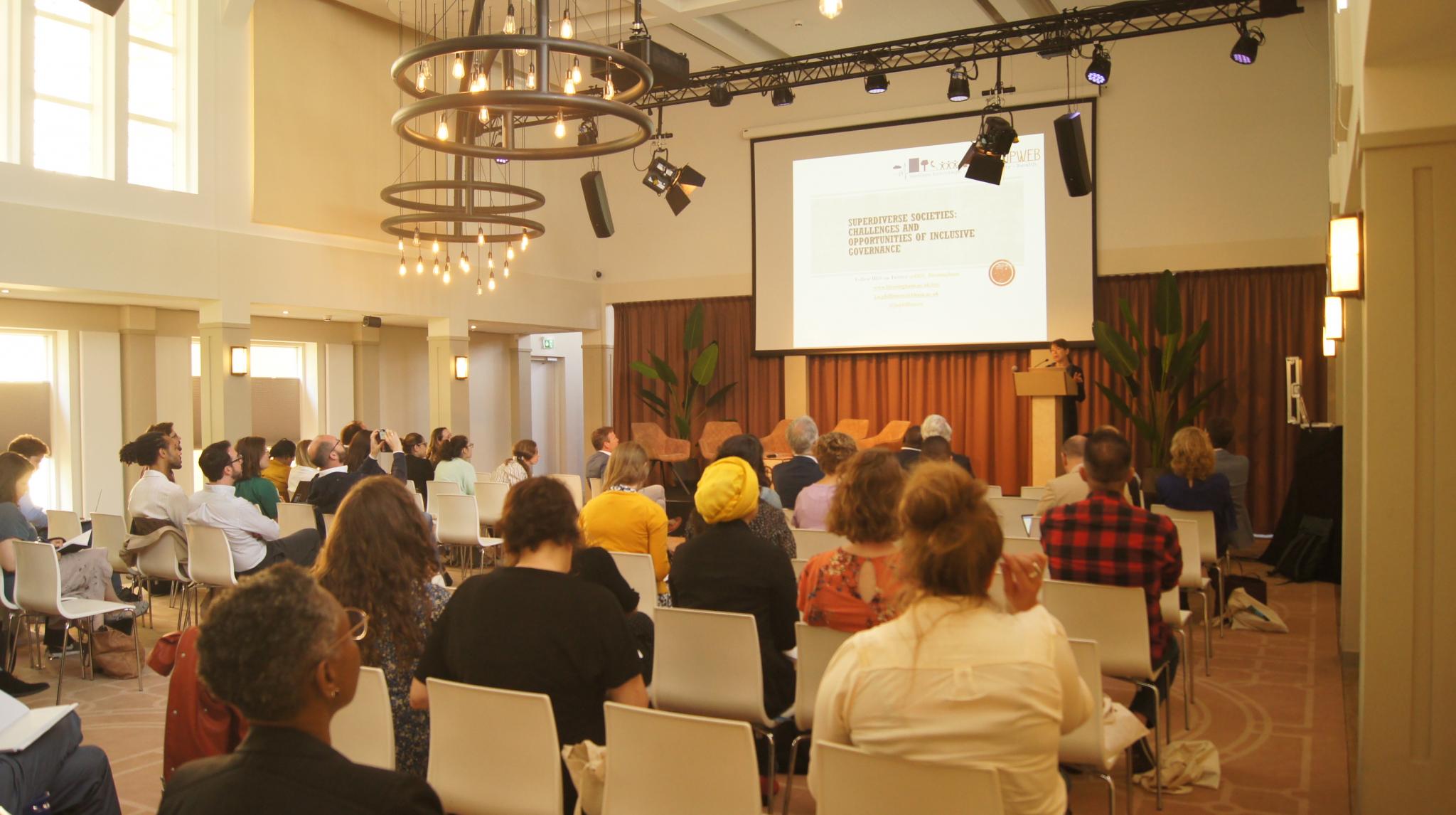 After two years of distance networking and online session, the LDE GMD Centre was pleased to welcome its network to its first physical conference. On a semi-cloudy Monday morning, nearly 100 attendees shuffled into the Beeld & Geluid Museum in the Hague to take part in the full-day conference. 
The conference kicked off at 10:00 am with opening words from Joanne van der Leun (Dean, Leiden Law School), Wim van den Doel (Dean, LDE Alliance), Peter Scholten (Director, LDE GMD), and Gabriela Anderson (Chair, GMD Student Board). Attendees were treated to speeches that touched upon the resilience of the center to operate nearly entirely online for the last two years. Gabriela gave insights into the Student Board, the determination of students, and the relevance of the programme.
The two keynote speakers, Jenny Phillimore (University of Birmingham) and Mpanzu Bamenga (INCLEADERS) then took the stage and delivered captivating presentations to the audience. Jenny walked attendees through the concept of superdiversity and the various ways one can understand it. Mpanzu journeyed through his own personal experiences with racial/ethnic profiling, specifically at the hands of the Dutch Border Police. Both speakers touched upon the growing reality of our superdiverse societies and the various institutional challenges that confront them. 
Our keynote speakers were joined at the roundtable by Andrea Vonkeman (UNHCR), Marcel dela Haije (Gemeentee Rotterdam), and Maria Schiller (EUR) to discuss the presentations and answer questions from the audience.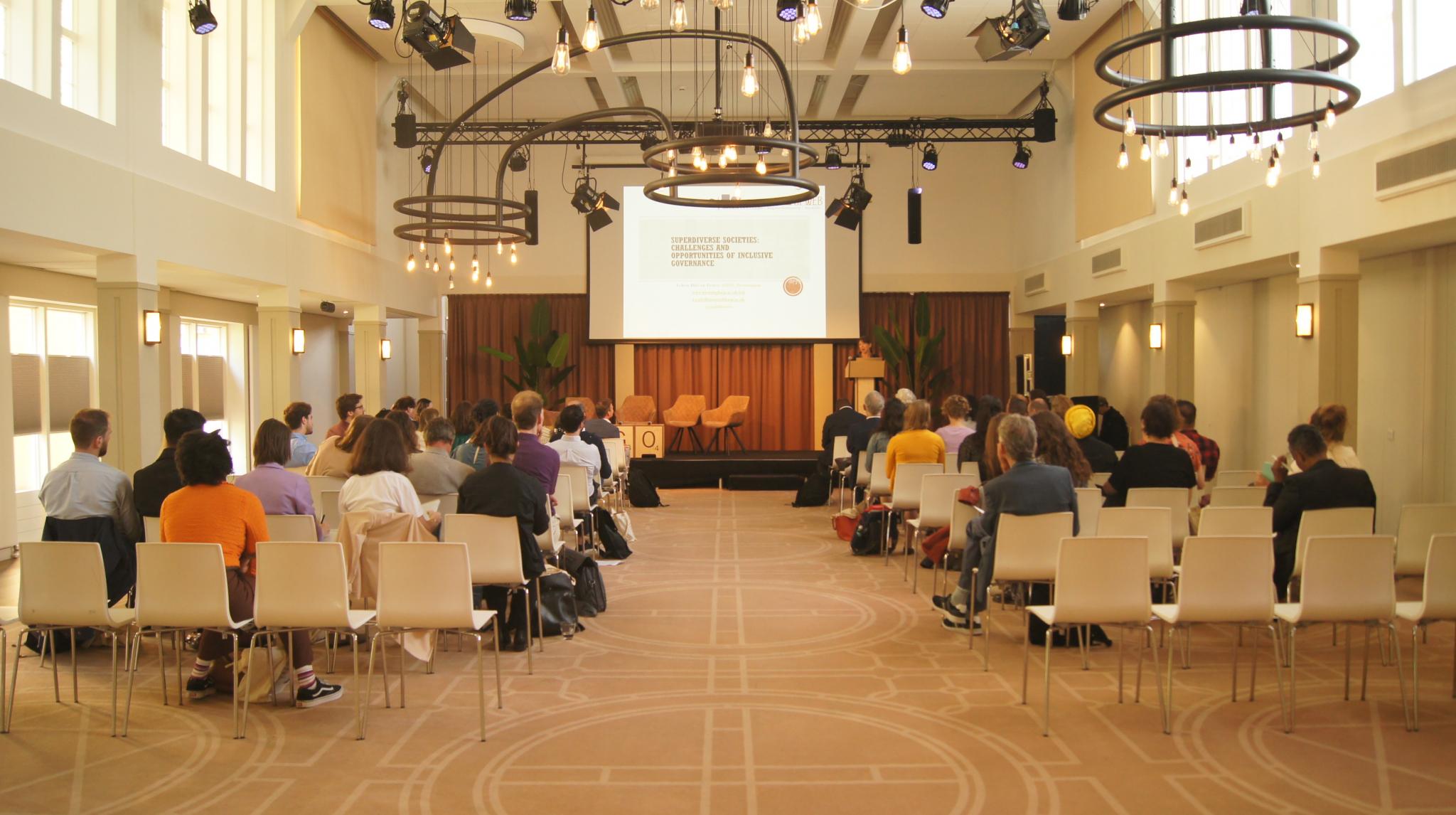 After a quick lunch break, participants were able to attend their workshop of choice, with two sessions running in parallel in the first round: "Migrant workers in the Netherlands in 2022", and "Making sense of decolonial, postcolonial and anti-imperial migration studies". These two workshops offered attendees a deeper understanding of the precarity surrounding migrant labor and the necessity of understanding migration through a decolonized lens, respectively.
The second round of workshops commenced soon after the previous one, with three sessions running in parallel: "Dilemmas of Diversity", "The political economy of intra-EU mobility" and "Port City Futures". A closing ceremony and reception drinks followed.
The LDE GMD wants to thank all attendees, participants, and keynotes for truly making this conference what it was. Without you, it would not have been possible.