Words by Vanessa Ntinu and Dr. Mark van Ostaijen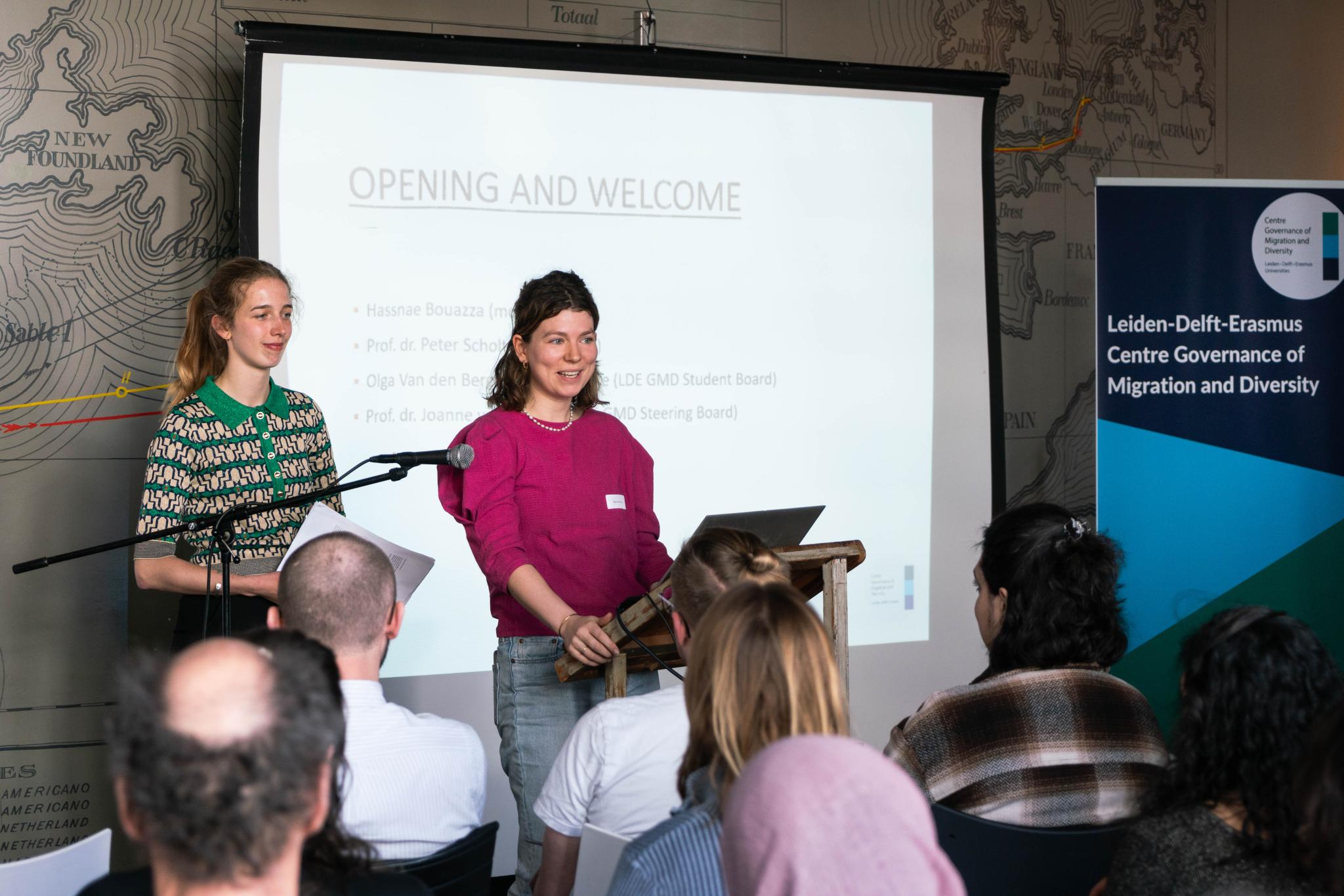 On April 5th, 2023, more than 100 attendees entered Hotel New York to participate in the LDE GMD Conference. The good weather and captivating program were a guarantee for an overwhelming turnout.
The conference, situated in one of Rotterdam's most historic landmarks, explored - from a host of angles - how cities can best prepare for a future characterized by high levels of mobility and a deepening of diversity. The session was kicked off with opening words from Peter Scholten, the Scientific Director of the Centre, followed by a speech from two Student Board reps, Sofie de Baere, and Olga van den Berg.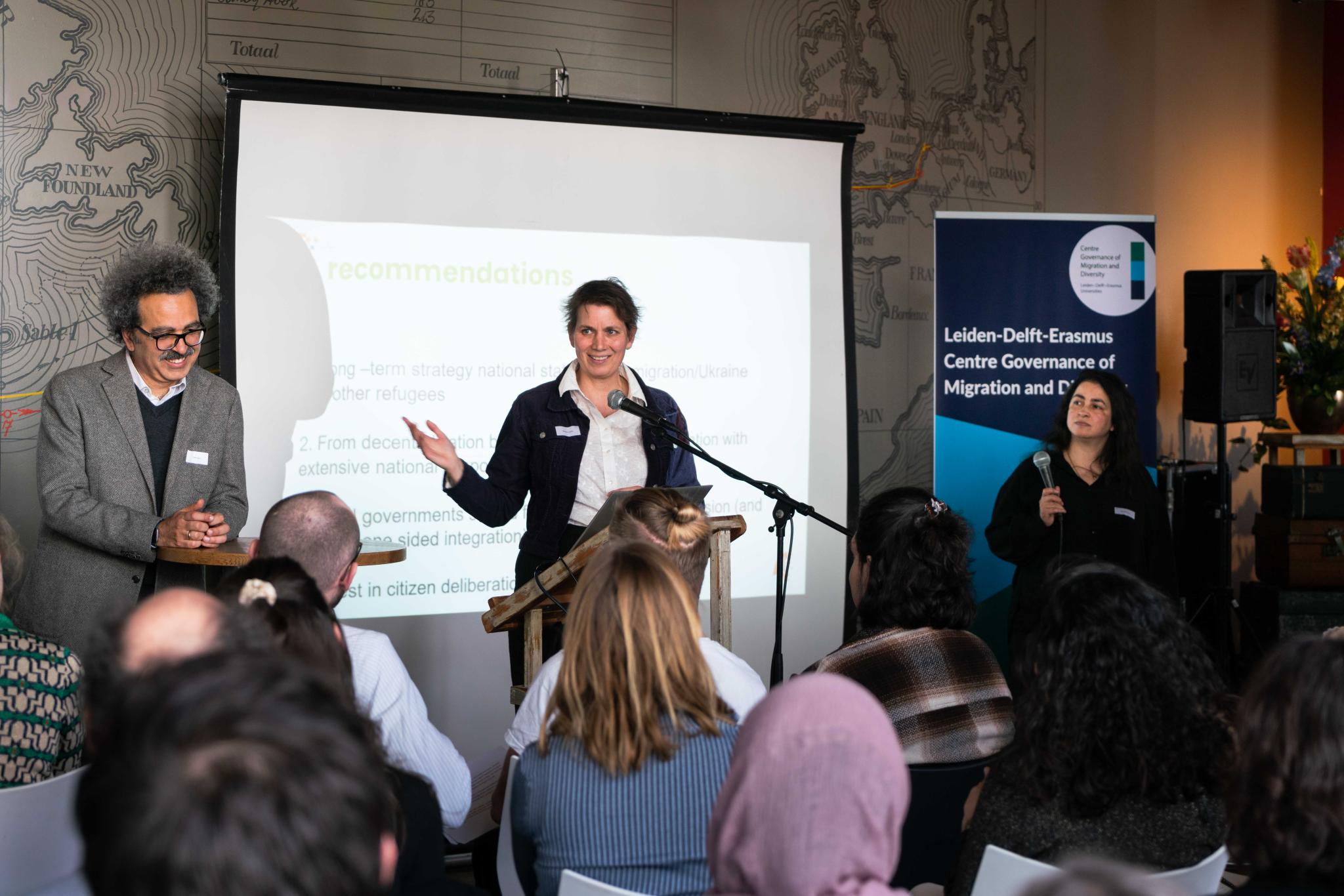 After moderator Hassnae Bouazza welcomes the full crowd, the two keynotes, Nando Sigona (University of Birmingham) and Monique Kremer (University of Amsterdam/ Adviesraad Migratie) then took the stage and delivered captivating presentations. Nando explored the politics of migration against the opening and closing background of Brexit and its consequences on (student) migration and mobility. Monique Kremer assessed the dynamics of migration within the Netherlands, with a special eye for the governance challenges of municipalities in the reception of refugees next to Ukrainian migrants.
Following the main plenary, participants enjoyed a short break before attending their respective two rounds of panel sessions with six panels. This included panels exploring a host of topics, including climate change, migration in the Global South, the dilemmas of diversity, migration-decision-making and lessons on newcomer integration. The panels were well attended and included a wide range of participants from municipalities, NGO's and academics that created inspiring conversations which contained clear take-away messages, recommendations but also insightful lessons about research projects running within LDE GMD. The conference finalized with some concluding remarks and drinks. The conference organization looks back on a successful conference and wants to thank all people involved present for their constructive participation.

Looking forward to the next conference!
---