In this episode, we speak with Mirjam Twigt (Research Officer, LDE GMD, Leiden University) about her academic and professional background, her interdisciplinary approach to the study of migration and her vision within her new role.
By Vanessa Ntinu
Thank you for being with me today Mirjam. Tell me a little bit about yourself (your academic and professional journey to this point)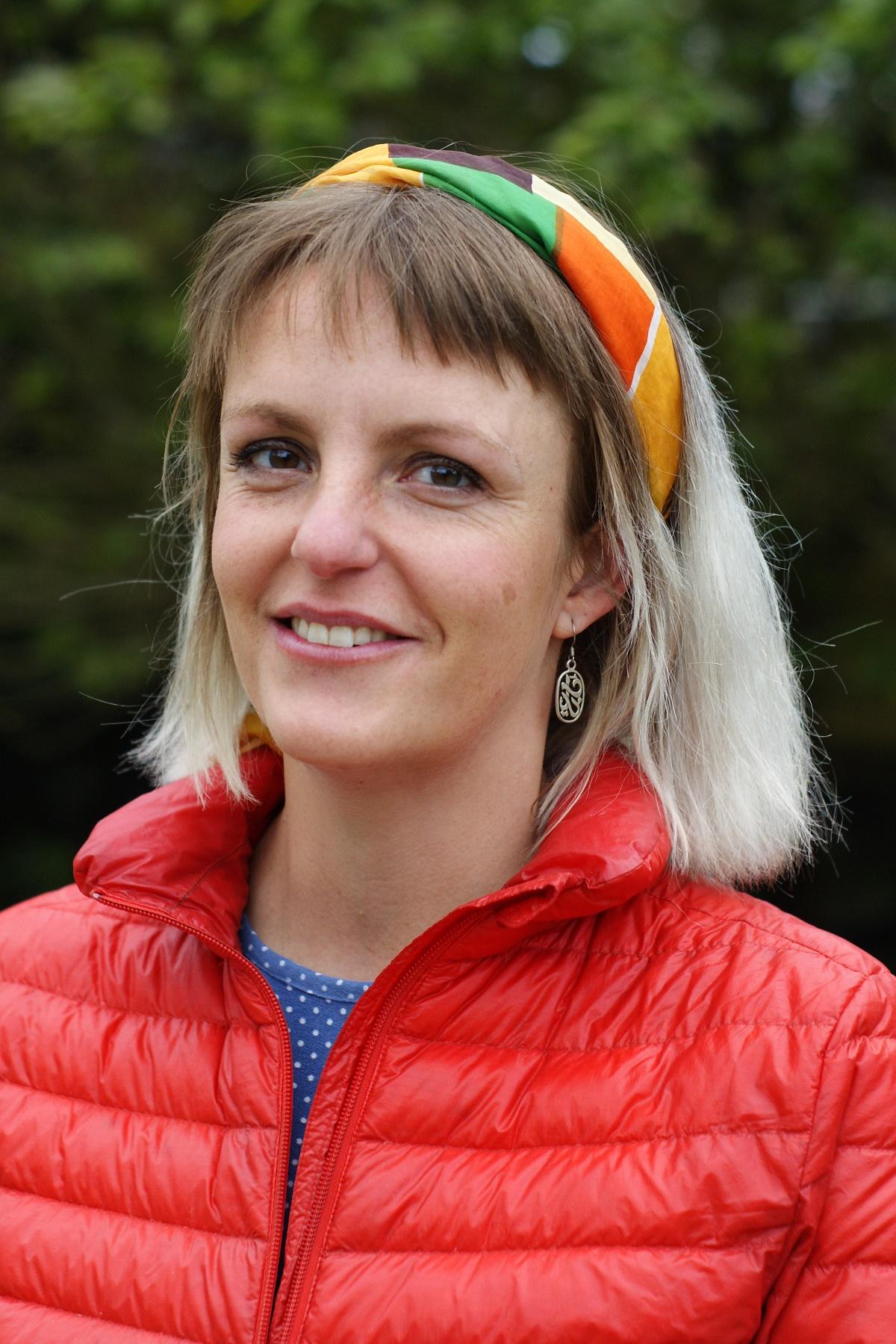 Thank you so much, Vanessa, for inviting me. I started as Research Officer and Postdoctoral Researcher for the LDE GMD approximately two months ago. I am based at the Institute for History/Geschiedenis at Leiden University, one of the eight faculties associated with the LDE GMD. It's funny because the start of my new position also involved migration - more particularly re-migration to the Netherlands. For the last ten years, I had lived outside of the Netherlands. I lived respectively in the UK, Jordan, and Norway.
I pursued my Ph.D. in the UK at the School for Media Communication and Sociology, and my Ph.D. topic was directly influenced by research I had done earlier for my Masters, which was on the lack of durable solutions for refugees in Jordan. Through this journey, I became deeply aware of the importance of information and communication (ICTs). As a child, I lived abroad, as my father was a highly skilled labour migrant and we, his family, were able to move along with him. I was aware that this was not the case for most people who migrate, especially not for forced migrants. Through lengthy conversations with friends who were refugees, I learned how digital technologies were fundamental in sustaining relationships. This eventually pushed me into doing ethnographic research on digital connectivity in the life of people who sought refuge in Jordan.
After completing my Ph.D., I moved to Jordan, where I did my Postdoc at the Council for British Research in the Levant on humanitarian communication. In essence, exploring how people communicate with humanitarian organisations and vice versa how humanitarian organisations communicate with refugees. And I worked for a Jordanian legal aid organisation. This experience informed my work at the University of Oslo where I did research on the potentials and challenges around digitalising practices of lawyers involved in refugee legal aid in Iraqi Kurdistan.
Through lengthy conversations with friends who were refugees, I learned how digital technologies were fundamental in sustaining relationships".
You have dabbled in a few disciplines, including medical anthropology, media, and sociology. How have these different disciplines contributed to your understanding of migration?
Thanks for this question! I think my work - and I think this is the case for most people working on migration - has always been interdisciplinary. I'm a very mixed bag of social sciences, having been in law and now the humanities. What is often forgotten is that there are a lot of overlaps within these disciplines. For example, you can read about a certain concept within one discipline and then realize that there have been similar ways of approaching a subject - but perhaps with a different term or different understanding of the concept - in a different discipline. My interdisciplinary background has afforded me a holistic understanding of migration and its spin-offs.
Though incredibly beneficial, interdisciplinary research can have its pitfalls. There's a danger that interdisciplinary researchers take a shortcut, as they might misrecognize debates within different disciplines that have evolved over time. There is a potential that by spreading yourself out, you lose depth. One of the challenges with interdisciplinary research is that you do not necessarily belong somewhere - an ironic parallel to the migration journeys I am researching.
One of the challenges with interdisciplinary research is that you do not necessarily belong somewhere - an ironic parallel to the migration journeys I am researching".
You have also lived in different countries and have been outside of the Netherlands for the last decade. How has this experience molded your perception/approach to migration research?
Well, these experiences have heightened my tendency of thinking along the lines of privileges and what this means in terms of solidarity. Asking the question of who a privileged migrant is and who is not across multiple intersecting lines. I have a Dutch passport so that obviously makes me hypermobile. But regardless of the passport one holds and other differentiating factors (money, skin colour, sexual preferences), migration requires work, also if this is just to navigate foreign bureaucracies and being reflexive towards the things you formerly took for granted. There are obviously important nuances between different migration types and folk - some migrants can go home in case of emergency or need, whereas most others cannot.
I also think my migration journey has allowed me to compare the discourse around migration in the different countries I've lived in. I guess when you put the Netherlands, Norway, and the UK side by side, you can really see a difference in how differences are perceived and how it is or is not embraced.
Tell us a little bit about your work at the LDE GMD Centre. What ambitions do you have as the new Research Officer?
My work as a Research Officer consists of two interrelated parts. The first and most important element of my role is to support the development of proposals for large interdisciplinary and multidisciplinary research across different countries and the different LDE GMD faculties. I will keep track of what funding opportunities there are and their suitability to our research ambitions. I really like my position because it allows me to gain a more thorough understanding of who does what in Dutch academia, regarding migration research. And while uncovering that, I also become aware of the different funding structures and how we as a Centre can tap into them. The second element of my role is to develop my own research agenda. This can take shape in different ways, and I have big ideas of what I would like to explore. My vision for this is to make this a process of co-creation from the very start rather than me already having a set agenda and trying to squeeze everyone into it.
Why is a Centre committed to trans- and interdisciplinary work/research important?
I think that migration and diversity - and the governance of these two phenomena - is inherently interdisciplinary because there's so much to it e.g., history, economics, legal frameworks, material infrastructures. The conversation is not only about people who have just recently arrived in a country, but also about people who have been there for ages including those who are white or white-passing, and how this connects to other processes of othering. As academics, we must engage with this as a multifaceted phenomenon, because if we only focus on parts, I think we fail to get the fuller picture.