'Diversity policy is meant to strengthen social cohesion, but in practice, it does not work out as intended. This is a problem because the idea that policies fail undermines trust in government and democracy,' Schrover said during her speech at Leiden University's dies natalis.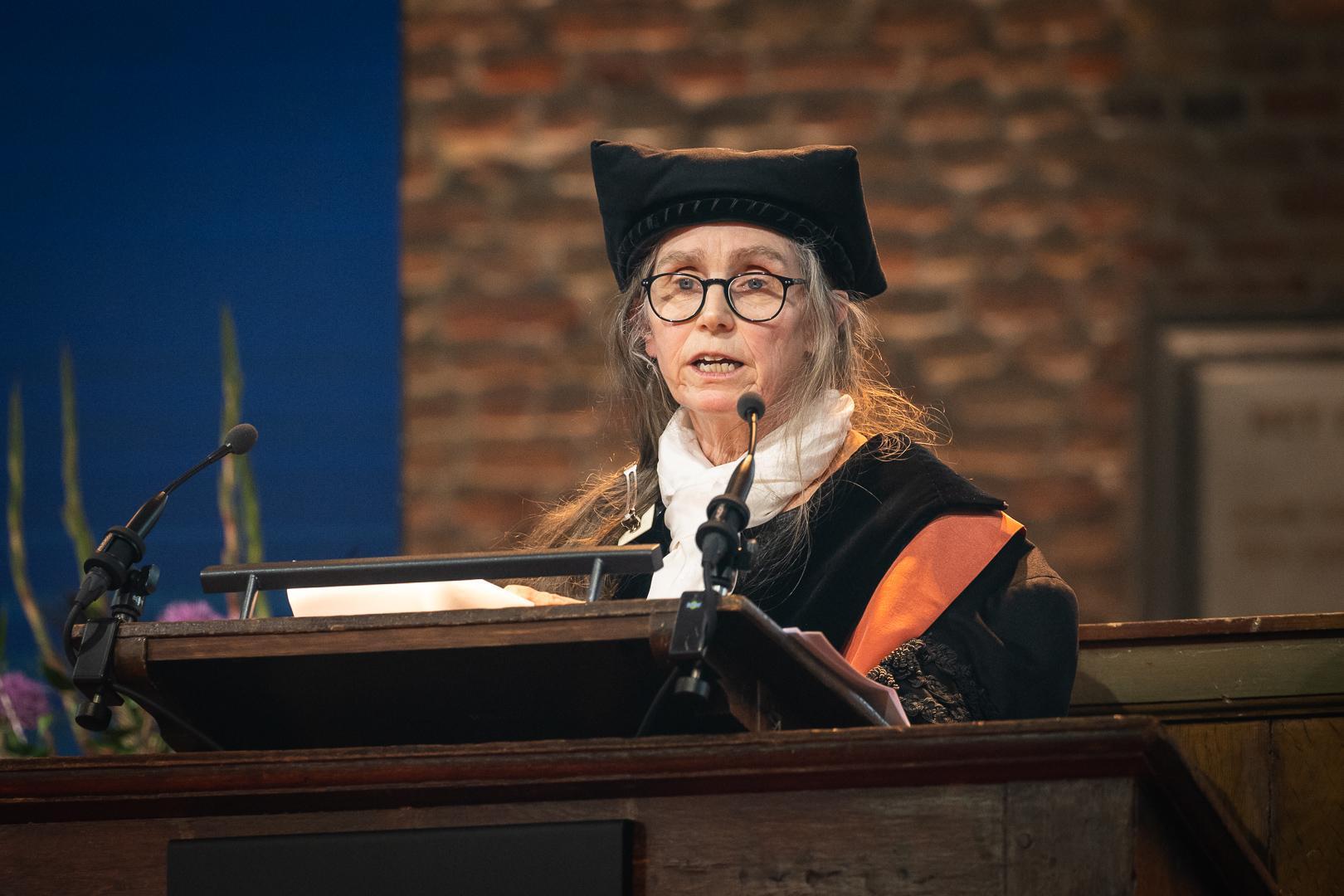 Marlou Schrover is a Professor of Migration History and a Leiden-Delft-Erasmus Professor at the LDE Centre for Governance of Migration and Diversity. She looks at politics, policy, and societal changes from a historical perspective. She addressed the popular concept of 'social cohesion' during her speech.
'The term social cohesion, which is linked in numerous ways to my research on migration and integration, is widely used in journalism, politics, and policy, but it is rarely sharply defined, although it is given a meaning. People believe that cohesion is diminishing, without it being clear how this can be measured.'
Schrover is considered an expert on post-war migration and is regularly asked to paint a picture of the future.
'That's what journalists and policymakers I speak to as part of my migration research always want. How many refugees can we expect? Policy is based on predictions. However, historians know one thing for sure: future predictions rarely, if ever, turn out to be correct'
Past experiences of government intervention can actually be useful, Schrover believes:
'We can learn from the past, though. Constantly scaling down and up asylum reception, which was practice for decades, was not wise, migration historians repeatedly said, myself included. Now a calculation by the Court of Auditors shows that it was also a costly policy.'
Schrover works within the Leiden-Delft-Erasmus Centre for Governance of Migration and Diversity with researchers from fields such as architecture, law, public administration, and sociology. The network grew out of collaborative teaching.
Schrover: 'With my students, I am constantly looking at parallels between past and present, for instance, regarding refugee migration and reception. In the successful interdisciplinary LDE master's programme Governance of Migration and Diversity - a collaboration between Leiden, Delft, and Erasmus that I set up with others - we look at those parallels and how to use them.'
We teach students that, how a society deals with one form of diversity - ethnicity, for example - is related to how a society deals with other forms of diversity, such as gender, sexuality, religion or class.'
'We teach students that, how a society deals with one form of diversity - ethnicity, for example - is related to how a society deals with other forms of diversity, such as gender, sexuality, religion, or class. We see that this approach in research and teaching is also appreciated outside academia: our graduates are in demand by ministries, city councils, and organisations.'