And what a success that was!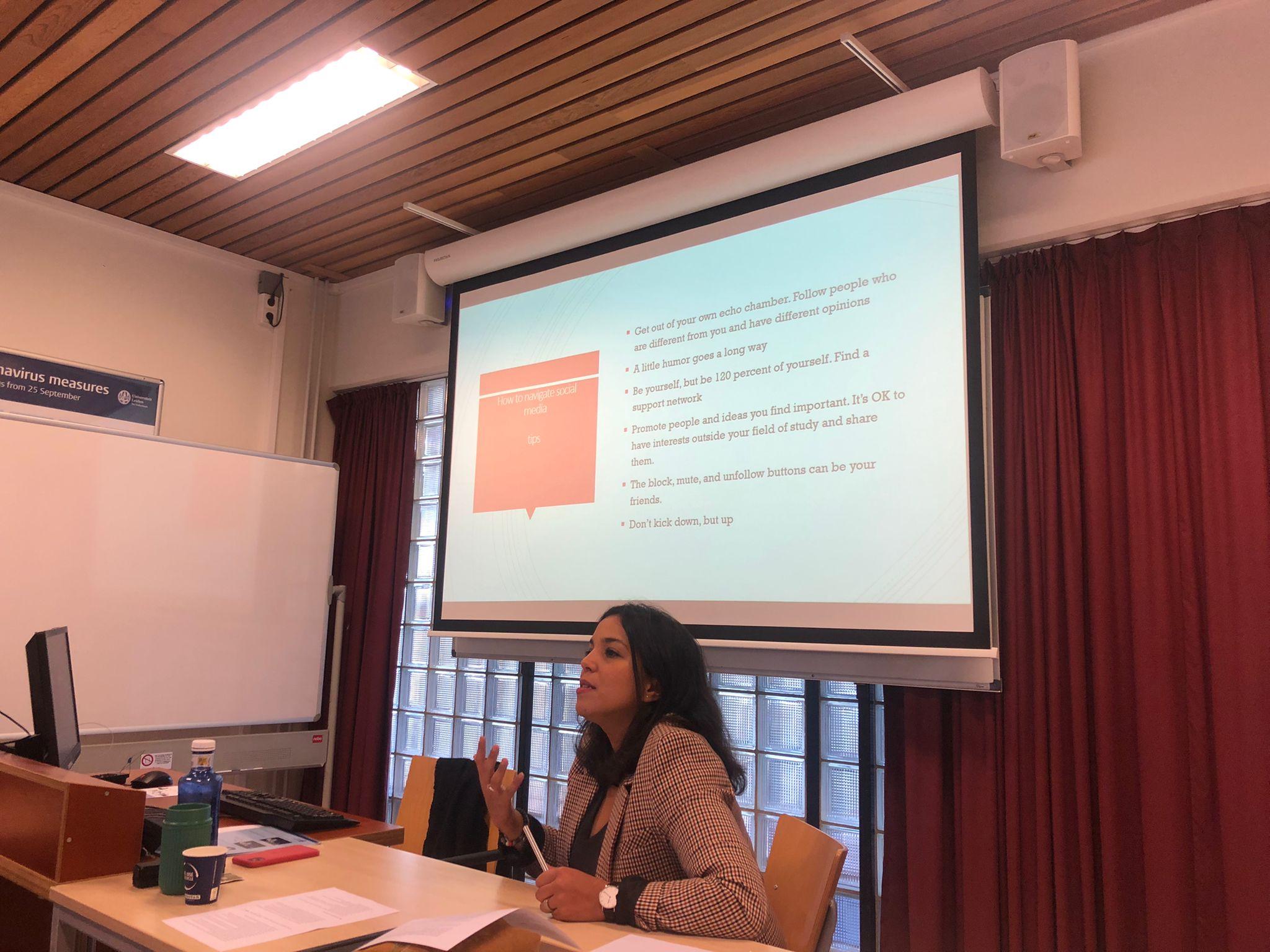 On the 29th of October, a dozen young migration scholars congregated in the Huizinga building in Leiden to listen to a masterclass led by dr. Nadia Bouras. A mixture of personal experiences and the most captivating autobiography, Nadia was able to open up the discussion on how young migration scholars can navigate (social) media. The workshop is part of the bigger LDE GMD Early Career Network, where the center hopes to provide spaces and topics that are valuable to young scholars new to academia. 
Be yourself, be 120% yourself and find a support network" - Nadia Bouras.
Nadia offered attendees a number of tips and tricks to consider when confronting both social and traditional media. Nadia preaches to be authentic, multi-dimensional and integral. Attendees were able to walk away with a concrete understanding of how/when to present a certain part of yourself and/or your research. Beyond media, we similarly touched upon many other social themes, including race, gender and religion and how these identities can intersect to affect the way audiences respond to you. The workshop concluded with a lunch and some networking.
The center is excited to curate the next workshop and encourages young migration scholars to join our LinkedIn group to stay in the loop.