This year's GMD Master graduation turned out quiet differently than expected. In light with the tightened COVID-19 measures in the Netherlands, the GMD graduation ceremony was cancelled last minute. It was a great disappointment as GMD graduates would have truly deserved a festive handover of diplomas and certificates after working hard throughout the whole year under extraordinary circumstances.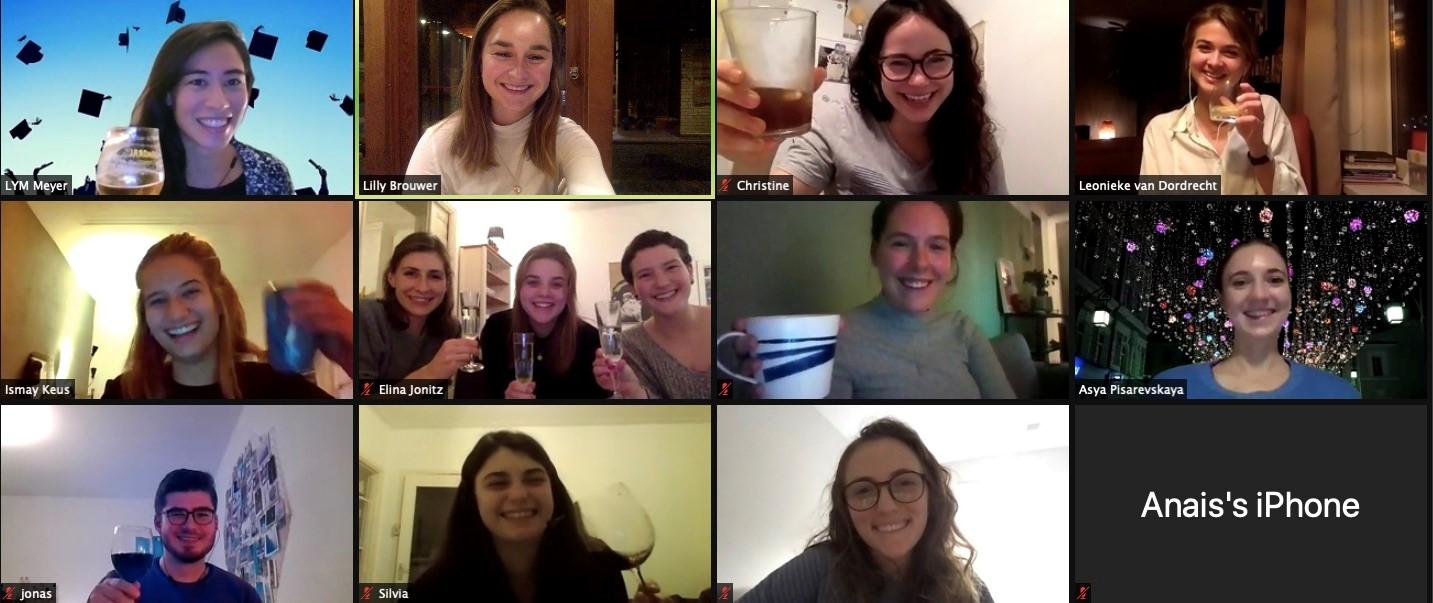 In order to reflect on the great achievements, we created a graduation video with contributions of the GMD staff members and student ambassadors. During a common online graduation video screening organised by students, they were able to make a toast and congratulate each other 'in person'.
All in all, it was a very special year and an exceptional time to graduate from a MA programme. Nevertheless, the students were able to achieve great results. We wish them all the best for their future endeavours in the field of governance of migration and diversity!