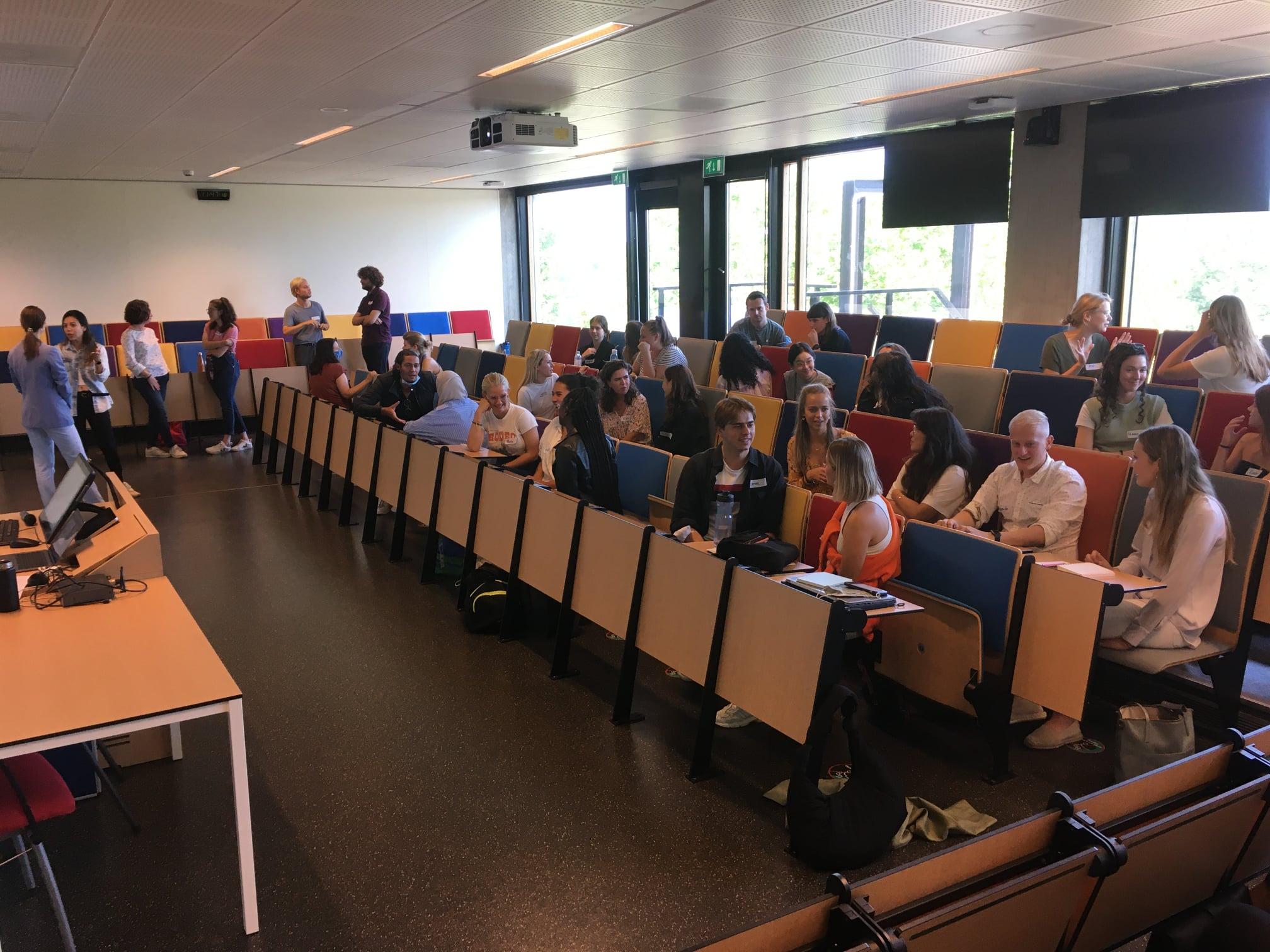 On the 3rd of September,  the GMD Master programme welcomed the new Master cohort. With over 50 students joining the programme this year, the Open Day event was a great opportunity for the students to meet each other in person. Out of the 50-something students in the programme, around 30 attended the Open Day event.
The event started with an opening presentation by dr. Maria Schiller and other lecturers. Students that were not able to be in attendance were able to stream the event online.
Lunch
Following the presentation, the new students were able to have a nice lunch together on the Erasmus University grounds. This allowed students to get more acquainted with each other and their future lecturers.
Historical tour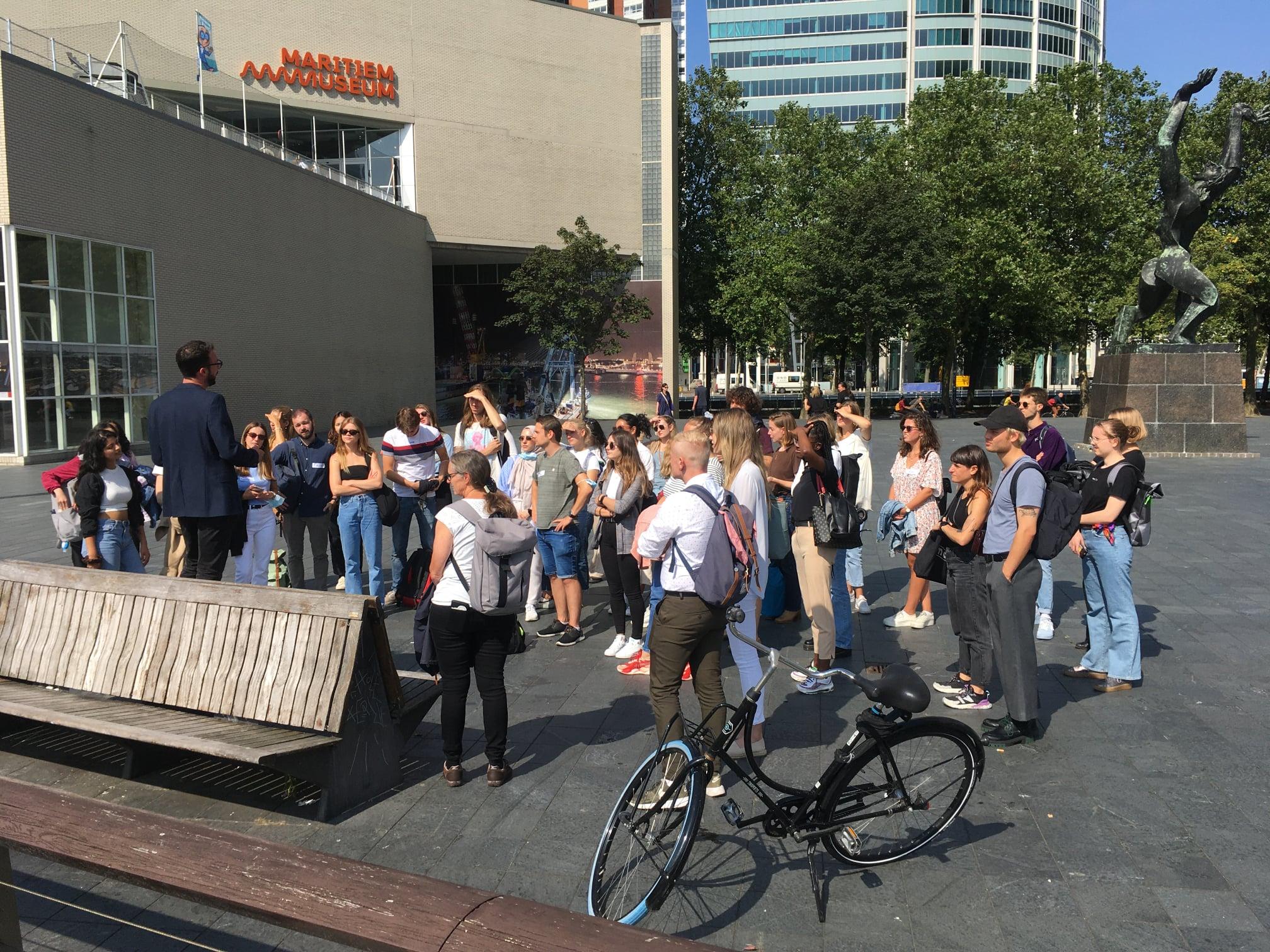 After lunch, the students were able to make their way to the start of the historical tour by tram. Prof. dr. Marlou Schrover took the students through historical landmarks throughout the city of Rotterdam. 
Prof. dr. Marlou Schrover was joined by dr. Andrew Shield on the tour as students listened to the different ways the histories of migration are commemorated in the city of Rotterdam.
We are pleased to welcome the new cohort!