On 14 December 2020, while The Netherlands closed down for a second lockdown, the GMD master opened up its online doors for the Potluck Pubquiz, the first informal event organised by the GMD Student Board's Events Committee.
It was not an easy task to give this year's GMD cohort the same 'potluck' feel of the traditional yearly potluck dinner., But this year the GMD students and staff members got together online to enjoy a pubquiz full of songs, movies, news and funny videos. All served with an accompanying menu full of swinging appetizers, everyone's favourite popcorn and lots of other snacks and drinks, which everyone could buy with giftcards. While guessing whether the kid would nail or fail the marshmallow-test in the Guess What Happens Next-round, we can probably speak for everyone when we say that we certainly were unable to wait patiently before we rushed into our own snack bags!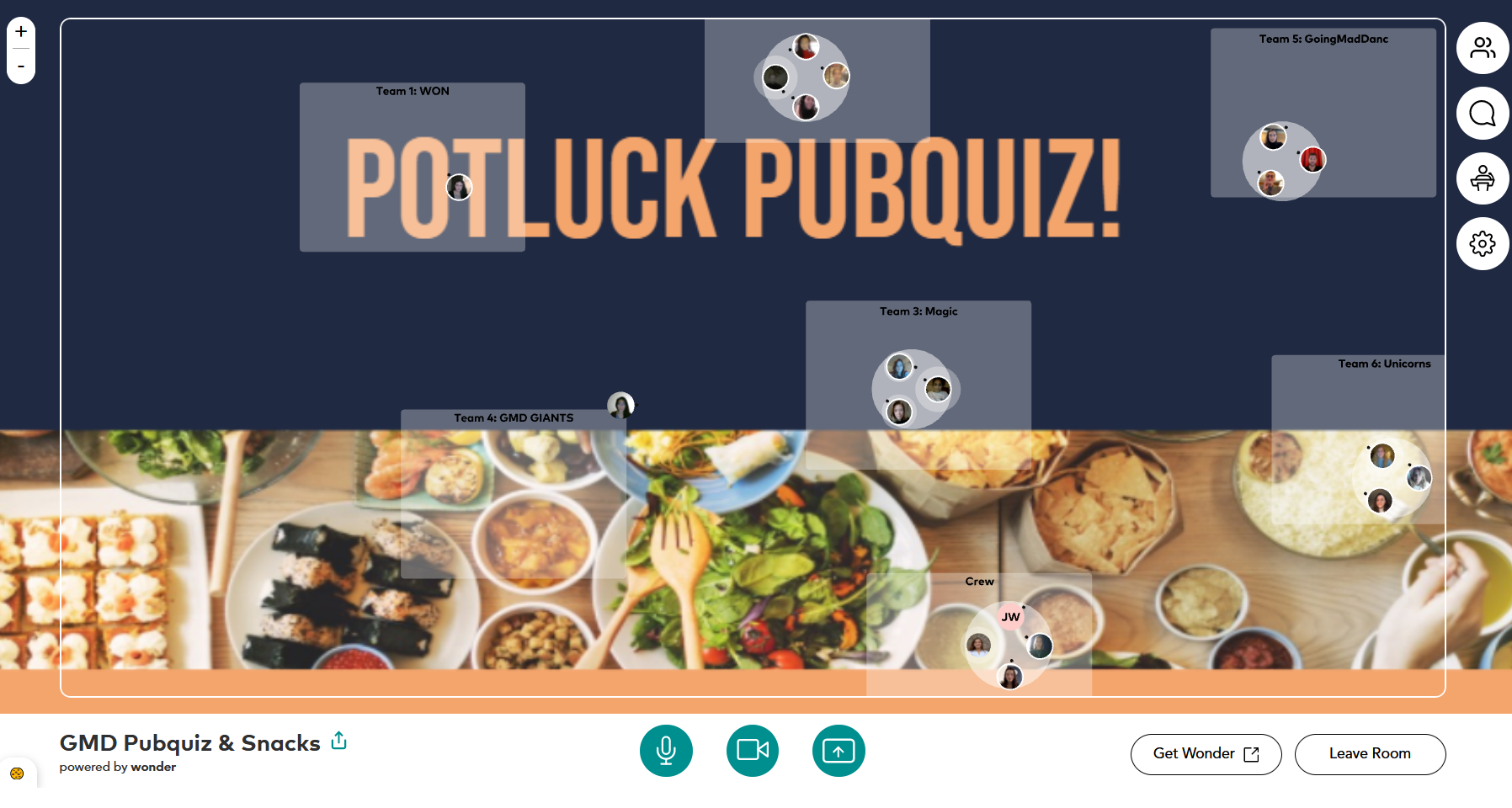 We hope that all participants had a very enjoyable evening, and we want to thank them all for the incredible team spirit, great laughs and sometimes funny answers. It showed us that getting together informally opens up so many conversations that are harder to have in this remote form of education. Bonding with your team, feeling united and being able to relax and get to know each other better, made it a great success.
A big thank you to the LDE Centre GMD for making this possible and of course we would like to congratulate the winning team Karmah. With an extraordinary amount of 67 points, they are the almighty winners of the GMD Potluck Pubquiz 2020. We hope to be able to come together in physical sense in the New Year soon!
Happy holidays and the best wishes for 2021!
Yours sincerely,
GMD Student Board Events Committee