By Vanessa Ntinu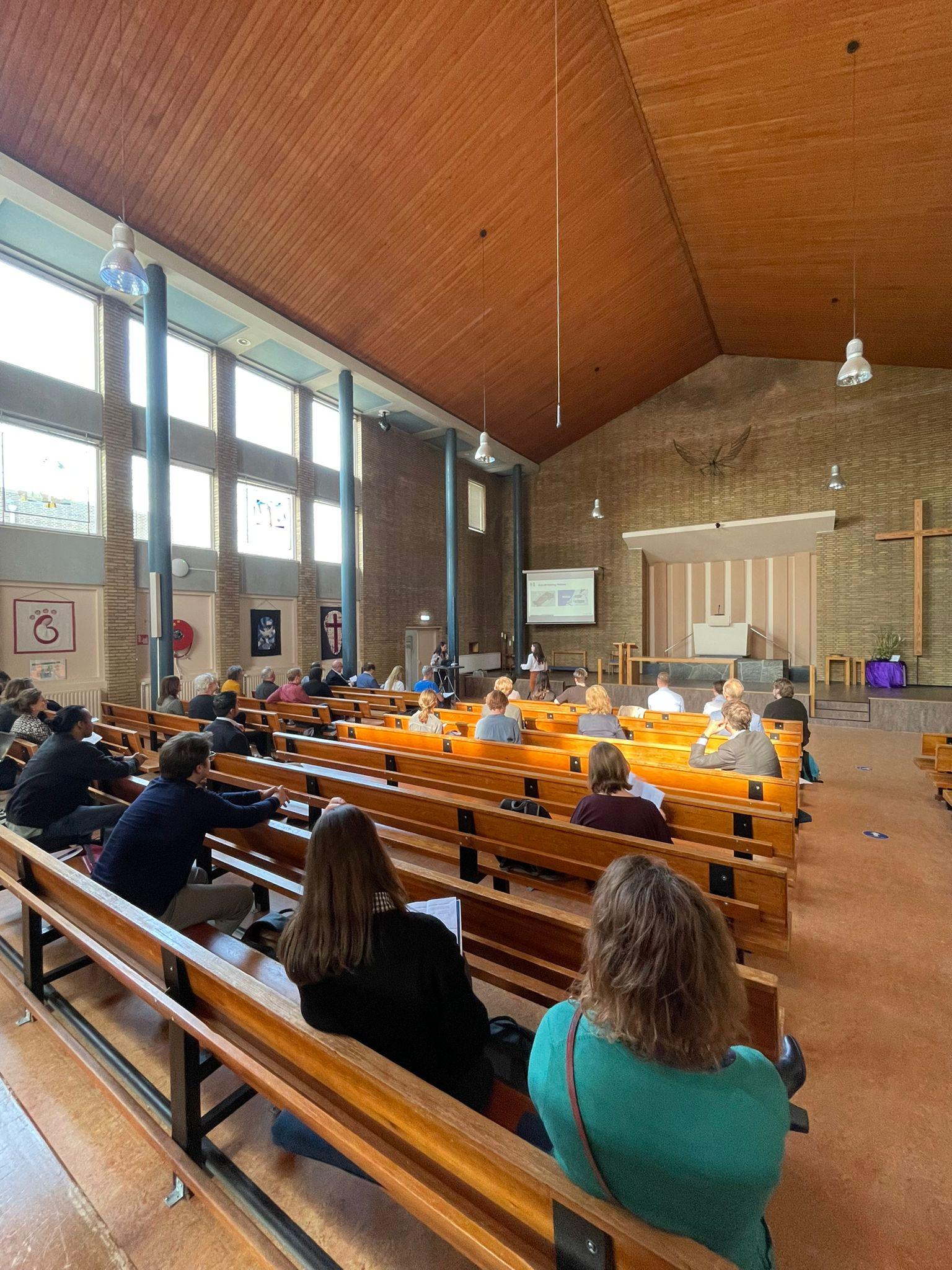 On the 24th of March, the LDE GMD Centre hosted its first in-person DHZW Kick-Off session. Held at the Shalom Kerk STEK, the event was attended by students, deans, teachers, and municipal figures alike. Master's students from Leiden University, TU Delft, and Erasmus University Rotterdam walked through their research ideas based on practice-oriented challenges (from the Municipality of The Hague as professionals and key figures in The Hague Southwest) that play out in The Hague Southwest. In this meeting, the translation from practice to research was made concrete and visible. 
The session opened with a word from Hilbert Bredemeijer, Alderman for Education, Sports and Outdoor Space (The Hague) followed by words from Erwin Muller (Dean, Campus the Hague) and Wim van den Doel (Dean, LDE Centres). Following these esteemed introductions, the presentations from the students were underway. 
Following these presentations, students were divided by tables and attendees were able to engage in conversation with them about their upcoming research. This proved fruitful as students were able to get adequate feedback ahead of their research journey.
We wish the students the best of luck in their endeavors!