By Anna-Lena Baumeister and Adriana Parejo Pagador (GMD students)
In October, students of the Master Governance of Migration and Diversity (GMD) organised an interactive webinar on institutional racism with Caitlin Schaap. This has been attended by more than 20 students (and moderated by dr. Mark van Ostaijen). As an activist in the Netherlands, she has been part of the 'Kick Out Zwarte Piet' (KOZP) collective against institutional racism since 2016 as well as part of organising Black-Lives-Matter demonstrations during the uprise last summer. In the past years, Caitlin has been working closely with policymakers and stakeholders in both the private and public sector. Coming from a background in arts, Caitlin is now studying Public Administration to consolidate her practical understanding of how racism plays out in society. Currently, she is working with KOZP on a manifesto demanding Dutch politicians to tackle institutional racism.
Racism is deeply engrained in what Caitlin referred to as the "vision". Overstating the discourse about racism and riots in the U.S. easily hides its systematic grip here in the Netherlands. 'Zwarte Piet' has become a "mascot" of institutional racism representing violence and police brutality during protests in 2014, discrimination in the Dutch 'anti-cat-call' law specifically targeting Antillean and Surinamese men, or through the tax authorities' ethnic profiling and many more. But even if policies in and of themselves are not racist, due to the structural and deep-rooted nature of this "vision", their implementation or execution still can be.
Central to the political lobby that the KOZP forms is the goal to empower marginalised groups. Movements like 'Zwarte Piet' and Black-Lives-Matter offer an entry point for a conversation with policymakers. Media coverage also plays a huge role in granting the collective access to high-level public administrators and politicians. For these interactions, KOZP formulates clear demands such as the criminalization of racist behaviour and sets ground rules for further interaction like the safety of its protesters from police violence.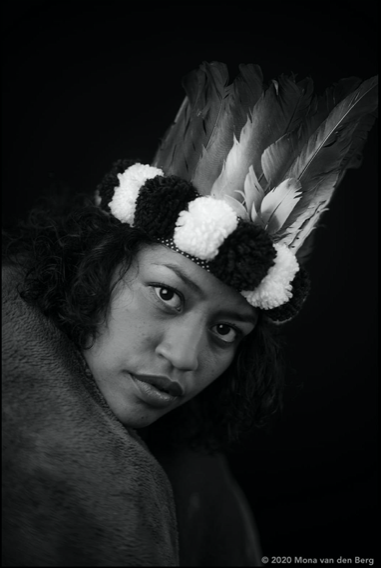 As future practitioners in migration and diversity, GMD students were interested in discussing how to address institutional racism within their professional lives. GMD students prepared some questions, which resulted in a lively Q&A. Caitlin, emphasised the need for conversation both professionally and privately. Any conversation however should be preceded by self-education and the consent of people belonging to a minority to participate. Rather than being an advocate speaking out for marginalised groups, Caitlin suggested to  "passing the mic" to let minorities speak for themselves. Further research could help unfold the historic dimension of structural racism and provide a scientific basis of how to de-institutionalise racism. To achieve change through activism requires patience and sensitivity, but as Caitlin concluded "we have been doing this over 400 years, and we will continue as long as necessary".
*Caitlin later added on the important role white people play in the battle against institutional racism. There needs to be a recognition for the historical structure behind racism and violence against black and brown people: "If (white people) don't start speaking up against violence and injustice towards black and brown people in every situation possible, then they are the problem" and complicit in racism.