Breakout rooms, screen sharing, Zoom/Teams/WebEx/Skype sessions, webinars, etc. as daily forms of communication and teaching
By Maria Schiller and Lhamo Meyer
Mid-march we were informed by the Erasmus University of Rotterdam that, in line with the government measures around the COVID-19 pandemic, all educational activities from 13 March onwards will continue online. Since this announcement, breakout rooms, screen sharing, Zoom/Teams/WebEx/Skype sessions, webinars, etc. became the daily forms of communication and teaching. A lot of creativity was demanded after the announced lockdown and closure of the university. New platforms and formats of teaching and assessing the students were investigated resulting in recorded lectures, Zoom seminars, interactive digital workshops, take-home exams and breakout rooms for small group discussions.
While teaching staff was getting used to new forms of teaching, students alike were faced with new challenges. At the time of the announced lockdown, GMD students had just started with their second semester which meant that their last courses were offered online and most of the students had to reorganise their thesis research. According to recently graduated student Leonieke van Dordrecht it was the lacking contact with peers that  was challenging during this time: "What you missed was the little interactions you have with students where you are like How is it going with you? Unplanned but it is actually quite important for you and how you are feeling." Recent research also shows the negative impact of the COVID-19 pandemic on the mental health and emotional support among students. Therefore, interactive online sessions were highly valued and appreciated.  
New teaching methods
While digital tools provide great possibilities to offer 'corona proof' education, it remains a steep learning curve facing a lot of new challenges. For our first online workshop with former and current students as well as staff members, we learned how to use the interactive digital workspace Mural. This tool enabled us to create an interactive session during which we gathered great ideas to for the further development of the GMD Master program and the LDE Centre GMD as a whole.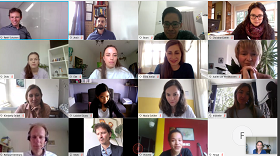 Hybrid teaching in the new academic year 2020/2021
Since the start of the new academic year, we've further scaled up our approach to new forms of teaching in the context of Covid-19, by not only doing online or blended learning, but also creating hybrid virtual classrooms. This means that teaching in a physical location is taking place synchronously with teaching in a virtual classroom.
One first experiment with hybrid teaching was the hybrid Welcome Day for the new GMD student cohort starting in September 2020. After time intensive preparations and last minute changes due to limiting the group size for educational activities, we were able to host a hybrid Welcome Day for the new GMD students. By splitting up the physically present students into two groups with assigned seats, life streaming the sessions, organising speed dates with 1,5m distance and online breakout sessions, and wearing face masks during the walking tour throughout Rotterdam, the new students were able to get to know each other and the university staff members. Despite some technical issues and coordination challenges, we were able to successfully host the first blended GMD Welcome Day preparing the students for the new academic year.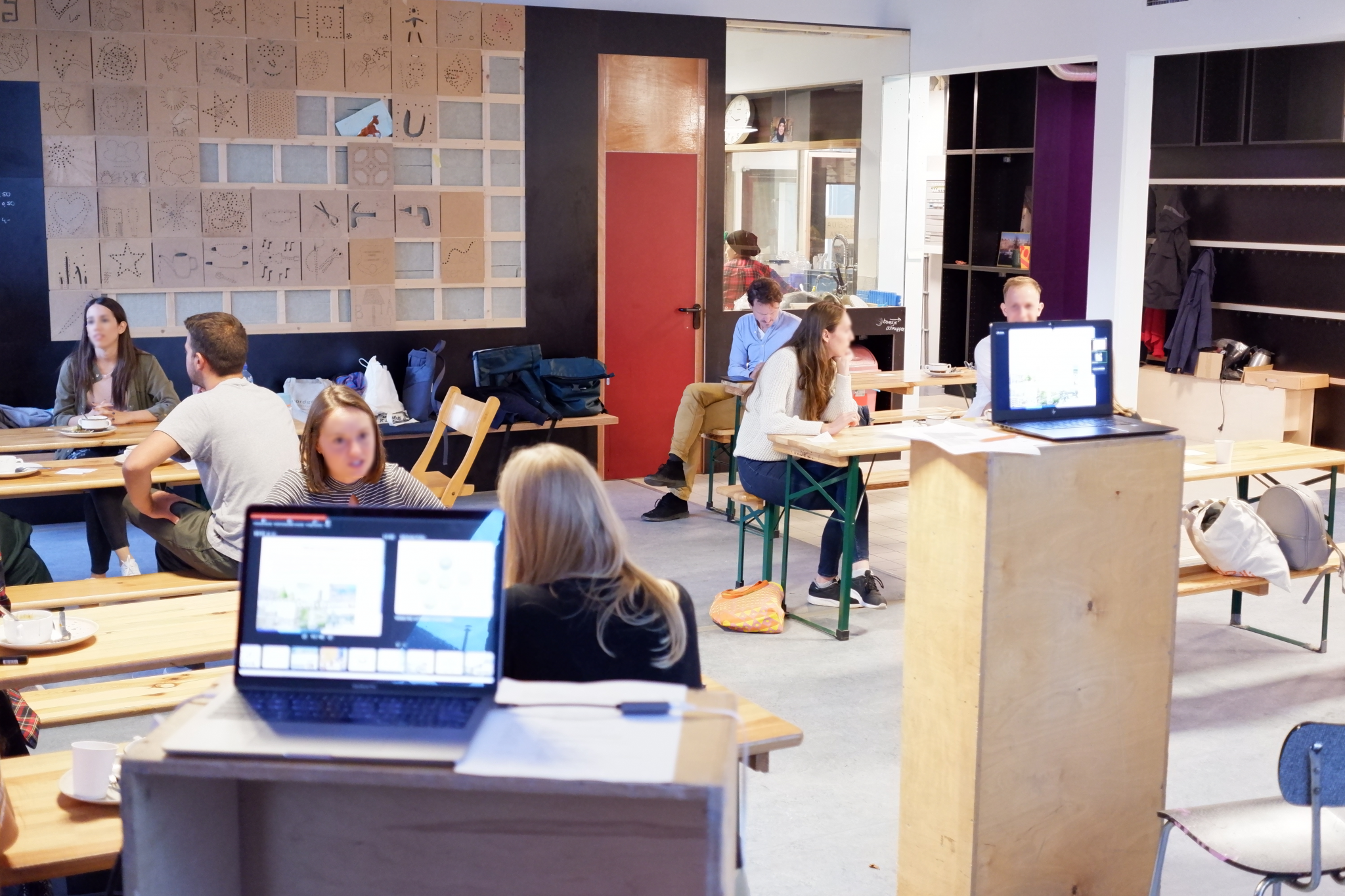 Another example how we use hybrid teaching are some of the exercises we had in the GMD course, where we sent both students participating online and students participating offline to collaborate in online "breakout rooms" to then present their results in class. This allowed fostering interaction between students that were physically present on campus and those who were online.   
We will continue using a combination of hybrid, blended and online teaching in the months to come, always considering what the circumstances allow us to do. The advantage of having a toolbox of different ways of online teaching is that by now we can rather flexibly adapt to the evolving situation.